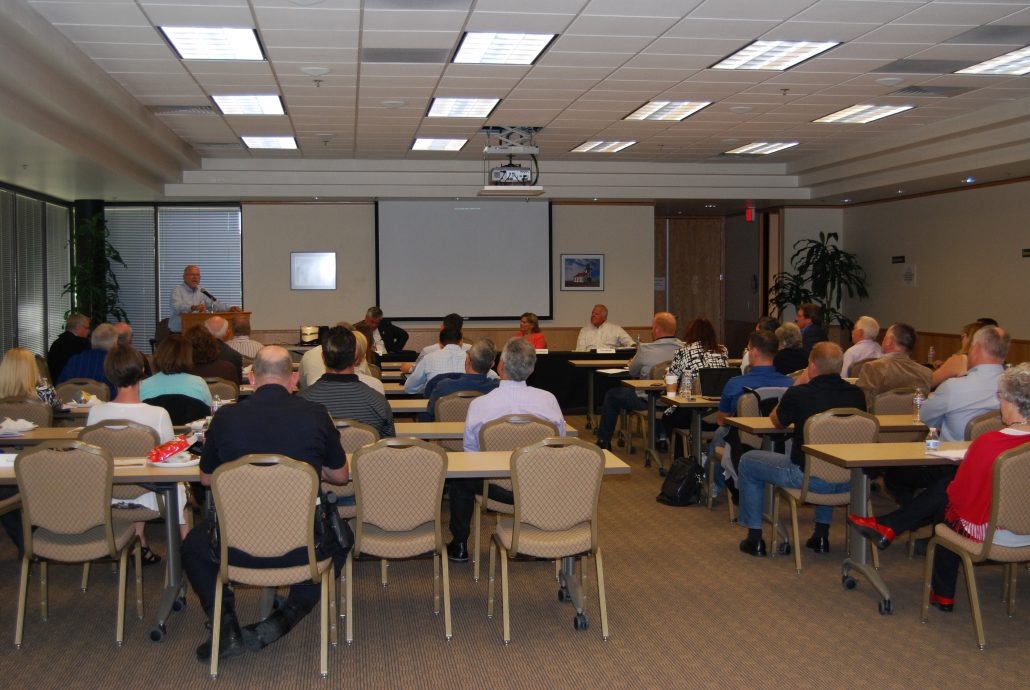 NCBE's beautiful 15,000 square-foot headquarters located at 1030 Apollo Way in southwest Santa Rosa is home to some of the best meeting rooms in the North Bay.
These rooms are available for rent to NCBE members (at special discounted rates) and to other local organizations and community residents as well.  For a Meeting Room Flyer CLICK HERE
The rooms available for rent include:
Construction Training Center, a spacious 2200 square-foot room ideal for seminars, workshops, luncheons, dinner meetings, or company parties. It has an excellent sound system, ceiling-mounted projector, wi-fi service, and an adjoining kitchen. Classroom-style tables.
President's Conference Room, a private conference room with comfortable seating for 10-12 people. This room is free of charge for use by NCBE members. It has a telephone, wi-fi access, and privacy blinds.
Board of Directors Room, with seating for up to 25 people. With exceptionally comfortable chairs, and ceiling-mounted projector.
For further information call (707) 542-9502 or contact: