Good things happen when you join!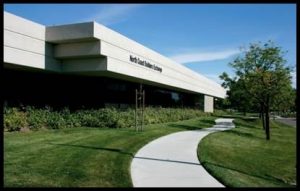 NCBE offers many benefits to our members, no matter what your level of membership. (CLICK HERE to see the many benefits listed in our Membership Brochure). The classification options are listed below. Please contact  NCBE Headquarters, at (707) 542-9502 if you have any questions about the benefits of joining. Applications may be submitted online, via email to valeska@ncbeonline.com  or in person.
Depending on your business, NCBE offers prospective members a number of full membership options:
Regular Membership | $648 annually
Open to contractors who possess valid and up-to-date licenses
Associate Membership | $576 annually
Business or professional firms providing products and services to the construction industry. (e.g., architects, engineers, real estate, banking, financial services. Construction industry-related groups, non-profits, and associations. (e.g., Chambers of Commerce, industry associations).
Option to Add Online Planroom | $288 annually
For Regular and Associate members in Sonoma, Napa, Mendocino and Lake counties only
Get your brand in front of NCBE members on a regular basis and receive sponsorship recognition at all NCBE special events during the year. Premier members pay a yearly membership fee and benefits are inclusive. There are three levels of membership.
Premier Platinum Membership | $5,000 annually
Premier Gold Membership | $2500 annually
Premier Silver Membership |$1500 annually
If you would like more information on what these memberships entail, contact Valeska Muromoto, Director of  Membership, at valeska@ncbeonline.com.
These memberships are offered to qualified individuals and businesses:
Student/Teacher Members | $25 annually
Those attending high school or enrolled in college, university or trade school and those teaching construction-related courses.
 Retired Members |$25 annually
Former members who have retired.
 Workers Compensation Only Members | $150 annually
Licensed contractors who enroll in our Group Workers Compensation program. Full membership benefits are not offered under this classification.
1030 Apollo Way
Santa Rosa, CA 95407
Phone: (707) 542-9502
Fax: (707) 542-2027